What Are the Costs Associated with Reverse Mortgages?
no comments
Like all loans, reverse mortgages come with some one-time costs and fees that all borrowers will face during the loan closing process, as well as some ongoing costs they will incur throughout the course of the loan.
Many of the closing costs are the same as the costs that forward borrowers incur, such as recording fees. There are a few reverse mortgage-specific costs to be aware of, as well, in order to get a full picture of the costs associated with getting a reverse mortgage.
In this article you will learn:
The closing costs associated with reverse mortgages
Other costs and fees that reverse mortgage borrowers typically incur
The ongoing costs reverse mortgage borrowers face
Where to learn more
Reverse mortgage closing costs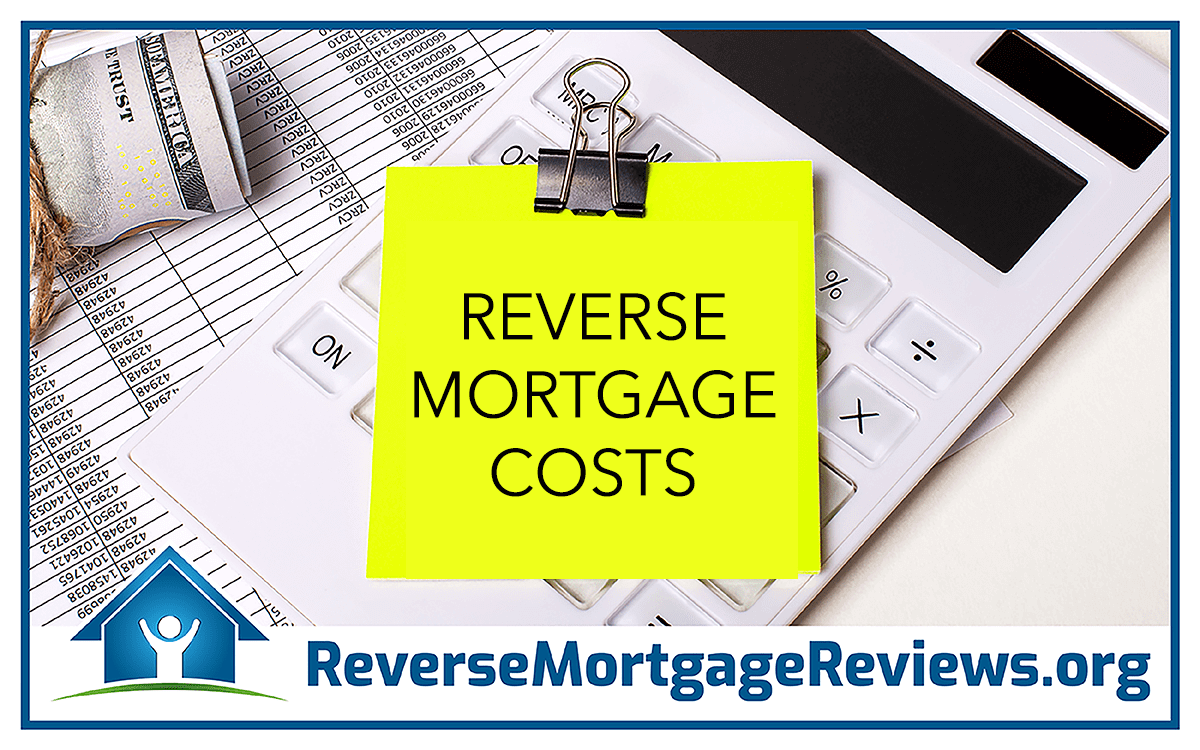 Reverse mortgage closing costs tend to be very similar to forward mortgage closing costs. These are costs that the borrower faces due to services that are provided during the process of closing the loan.
These closing costs vary depending on market and service provider and may include:
Title insurance: State and local laws vary when it comes to title insurance, but lenders typically require it when any loan is originated, reverse mortgages included. Title insurance essentially protects against losses that might occur if there are existing liens on the property or other unknowns that could present a risk to the lender.
Recording fees: Recording fees are charged by the recording agency that records in the public domain all real estate transactions for the area in which the transaction takes place, which typically is the local county.
Mortgage taxes: Several states have mortgage taxes, which vary by locality. If your state imposes mortgage taxes, this is a cost you will incur as part of the reverse mortgage closing.
Appraisal fees: Getting a reverse mortgage requires an appraisal to determine the borrower?s home?s value. Appraisal fees vary depending upon the service provider and local market factors.
Other fees: Borrowers may also face fees relating to credit checks, inspections or title search in some cases.
Other costs and fees that reverse mortgage borrowers typically incur
While many of the closing costs reverse mortgage borrowers face are similar to the closing costs that forward borrowers face, there are some costs and fees unique to reverse mortgages.
Among those costs are those associated with reverse mortgage counseling, mortgage insurance premiums, and the loan origination. Typically, the borrower can utilize loan proceeds to pay for these costs.
Reverse mortgage counseling ? All Home Equity Conversion Mortgage (HECM) reverse mortgage borrowers are required to complete reverse mortgage counseling with a Department of Housing and Urban Development (HUD)-approved counseling agency. The counseling agency charges a reasonable fee to those borrowers who can afford it.
Insurance premiums ? Borrowers taking HECM reverse mortgages through the Federal Housing Administration-insured program will face two types of insurance premiums: upfront, and ongoing. The upfront mortgage insurance premium, or ?MIP,? is a one-time expense, while the ongoing insurance premium typically is paid annually. This insurance guarantees that the loan proceeds will be received on schedule as agreed upon at the time of closing.
Origination fees ? The lender typically charges an origination fee for its role in originating and processing the reverse mortgage loan. Under the HUD program, lenders may not charge more than $6,000 for the origination fee.
Since fees may vary by lender and location, it is important to review fees upfront with your loan originator and understand the costs involved throughout the loan application and closing process.
The ongoing costs reverse mortgage borrowers face
While the reverse mortgage allows borrowers to eliminate their monthly principal and interest payments, there are still some ongoing costs to be aware of.
Borrowers must continue to pay property charges including homeowners insurance and property taxes. If a borrower fails to maintain property tax payments or homeowners insurance, the loan can be considered in default.
For HECM borrowers under the FHA?s insurance program, borrowers must also meet any maintenance costs to ensure the home meets FHA standards. Private products not under the HECM program may carry similar requirements.
Borrowers also will face interest that accrues over time. In a reverse mortgage, the interest balance typically goes up over time. However, this interest does not need to be paid until the end of the loan; either when the borrower moves from the home or passes away.
At that point, the borrower or the borrower?s heirs may utilize proceeds from the sale of the home to pay off the loan and any interest that has accrued. The annual insurance premium must also be paid on a yearly basis, and is charged at a rate of .5% of the outstanding loan balance.
Finally, borrowers may face servicing fees that will be reflected on their loan statement. These fees may be paid on an ongoing basis, or financed into the loan.
Where to learn more
There are many resources that detail the costs of getting a reverse mortgage, including information from the Department of Housing and Urban Development.
It is always a good idea to consult your lender or loan originator for specifics regarding your loan or your loan application.
Also See: Reverse Mortgages a Good Idea? Consider The Costs!