Reverse Mortgages Demystified: A Simple Guide for Homeowners
Mike Branson Jr. – Author
Mike Branson Jr. has 25 years of experience in the mortgage banking industry. He has devoted the past 19 years to reverse mortgages exclusively. Mike has worked in several aspects of the Mortgage industry, including Loan Origination, Underwriting, and Management. 8 comments
In 1961, banker Nelson Haynes of Deering Savings & Loan in Maine wanted to ensure that the widow of his high school football coach could remain in her lifelong house despite losing her husband's income. So, Haynes wrote what is believed to be the first reverse mortgage, which lent her money against the equity of her house.
The reverse mortgage has evolved heavily since its inception nearly six decades ago and has evolved dramatically since Congress approved it as a federally insured product in the late 1980s. But the story of that first loan remains instructive for current borrowers to understand the product and its purpose: it helps seniors stay in their homes.
What is a reverse mortgage ? and what is a HECM?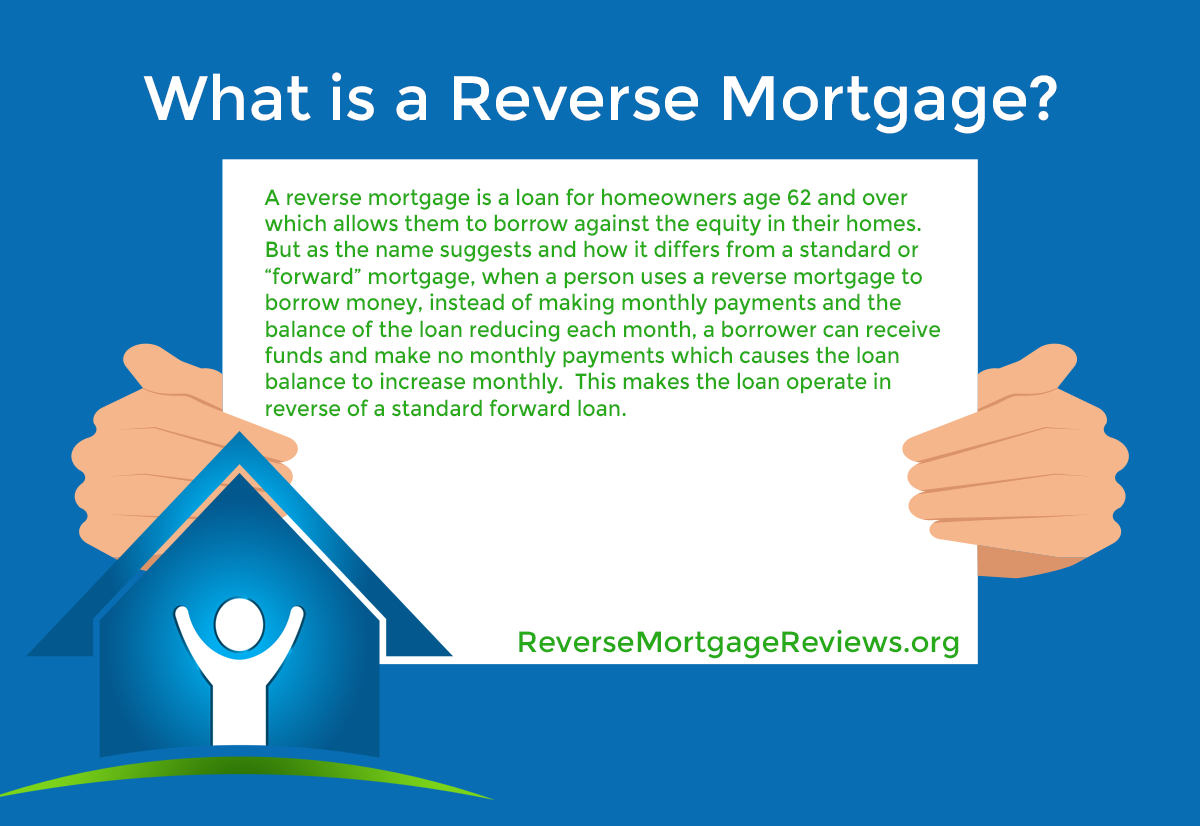 A reverse mortgage is a loan for homeowners age 62 and over that allows them to borrow against the equity in their homes.
But as the name suggests and how it differs from a standard or "forward" mortgage when a person uses a reverse mortgage to borrow money, instead of making monthly payments and the balance of the loan reducing each month, a borrower can receive funds and make no monthly payments which cause the loan balance to increase monthly.
This makes the loan operate in reverse of a standard forward loan. Borrowers can also purchase a home using a reverse mortgage, which allows them to avoid making monthly payments for as long as they live in the property.
It also explains the official name of the reverse mortgage backed by the Federal Housing Authority (FHA): The Home Equity Conversion Mortgage loan, or HECM. This name is another helpful way for consumers to understand the purpose of a reverse mortgage because, like a home equity loan, a reverse mortgage lets homeowners borrow against their home's equity.
Since its approval by Congress in 1987, the HECM has steadily increased participation. Eight thousand loans were granted in FY 1999, soaring to just under 115,000 in FY 2009. The housing crisis brought those figures down in the 2010s, but as we enter the 2020s, the government-backed reverse mortgage remains a popular product for seniors, especially those on fixed incomes with wealth tied up in their homes.
For those seniors, a reverse mortgage's appeal is simple: It offers an alternative to being forced to sell a lifelong house to fund daily expenses.
Who is eligible for a reverse mortgage?
Two umbrella categories must be satisfied for reverse mortgage eligibility: the homeowner and the home. Per the Department of Housing and Urban Development (HUD), borrowers must satisfy several additional requirements:
The youngest borrower must be 62 years of age or older
The borrower must own the property outright or have paid down the mortgage a considerable amount
The borrower must occupy the property as principal residence
The borrower must not be delinquent on any federal debt
The borrower must have the financial resources to make timely payments of ongoing property charges, most notably property taxes, insurance, or homeowner association fees.
The borrower must participate in a consumer information session with a HUD-approved HECM counselor.
Along with these requirements, the borrower must also meet housing requirements. Typically, the borrower's home in a reverse mortgage is a single-family house, but there are other eligible housing options too.
Again, per HUD, a borrower can take out a reverse mortgage on the following types of homes:
A single-family house
A two- to four-unit home with one unit occupied by the borrower
A HUD-approved condominium project
An FHA-approved manufactured home
Five key benefits of the reverse mortgage
There are many benefits to the reverse mortgage loan. Here are five of the biggest.
1. The lending limit is on the rise.
Several factors figure into determining the amount of money a person can borrow. HUD sets that figure annually, and it varies based on the size of the house and its location. What's most significant for borrowers is that the figure has risen in the past four years, from $636,150 in 2017 to $1,089,300 in 2023.
2. Loan repayment is deferred.
Perhaps what is most important for borrowers to know is that the loan need not be repaid until the borrower sells the house or passes away.
3. Payment types can fit the borrower's needs.
Borrowers may take out the money in various forms, including tenure payments, term payments, a line of credit, or a lump sum. Combinations of those types are possible, too, making that flexibility a key attraction for reverse mortgage consumers.
4. Borrowers can use the money for anything.
Seniors typically use reverse mortgage funds for their basic needs, often health care or home improvements. Borrowers may use the funds for anything they want. They must repay the loan and interest once they sell the house or pass away.
5. Increasing protections for borrowers ? and non-borrowing spouses.
A final key benefit is the increasing protection for borrowers, as well as for non-borrowing spouses. Borrowers can never owe more than the house is worth at the time of sale, while non-borrowing spouses enjoy some new recent protections designed to help prevent foreclosure situations.
All these benefits reduce the fear of seniors ? and their families ? of crippling debts. Families can even inherit the home, provided the estate can repay the remainder of the debt.
Summary
When researching a reverse mortgage, you must consult your family and trusted financial advisor to weigh the pros and cons. Learn more about how a HECM loan might be right for you by contacting one of our top reverse mortgage lenders or checking your eligibility with our free reverse mortgage calculator.