Mike Branson Jr. – Reverse Mortgage Expert & Author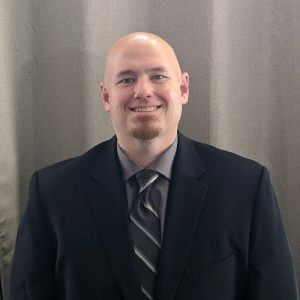 NMLS# 14044
Mike Branson Jr. – Reverse Mortgage Expert & Author at ReverseMortgageReviews.org
Mike Branson Jr. has 25 years of experience in the mortgage banking industry. He has devoted the past 19 years to reverse mortgages exclusively. Mike has worked in several aspects of the Mortgage industry, including Loan Origination, Underwriting, and Management.
Career Beginnings
I started in the mortgage banking industry as an assistant to the Underwriting Department for a Southern California Lender in 1998.
After starting as an assistant early in my career, I worked my way up to be an Underwriter of Conventional, Alt-A, and 2nd Trust Deed loans and eventually became the Manager of the Underwriting Department.
As an Underwriter and Manager of Underwriting, I was heavily involved with Quality Control and Audits.
In 2005, I moved towards a focus on Reverse Mortgage loans and received my DE (Direct Endorsement) certification for HUD. During this time, I was part of the team that put together and introduced the first Jumbo Fixed Rate proprietary reverse mortgage product in 2006, Gold Reverse.
Over the years, I have transitioned away from my Underwriting beginnings and have been active in corroborating blogs, assisting in all aspects of sales and operations in the company, and interactions with investors.
My continued exposure to all areas of the reverse mortgage industry has given me a unique perspective on the entire process, a wide range of knowledge on all aspects of the process, all nuances of the different products available, and the intricacies of the company's operations.
Innovative Solutions
In 2014, I created an Excel-based solution that allowed borrowers to operate an interactive amortization schedule for Reverse Mortgages. This program allowed our customers to run hypothetical scenarios to see how their Reverse Mortgage would perform given different rates, draws, and repayments they could choose.
All other calculators available were out of date after the first draw, payment, or rate change. The solution I created for our borrowers lets them see how changes will affect their loans in real-time. This now copyrighted innovative tool has benefitted many of our customers.
Setting an Example
I firmly believe that the customer's needs are of the utmost priority. While I wholeheartedly believe in the Reverse Mortgage program and its benefits to many homeowners, I know that it is only sometimes the right option for everyone.
I believe in education first and not just "selling" the consumer on the product. When consumers have all the necessary information about the Reverse Mortgage program and how it can impact them, they can make the best decision possible.
One of the best compliments I can give from a customer that I was able to assist is the recommendation of me and my company to a friend or relative. I've even had several people I have spoken to over the years who have recommended me and my company even when they did not get a Reverse Mortgage themselves because it ultimately was not the right option for them. I believe that directly results from our "Education First" approach with our customers.
Knowledge and Experience
Drawing upon a wealth of experience and deep knowledge in the field, I am a seasoned professional dedicated to providing valuable insights related to Reverse Mortgages. With a keen understanding of industry intricacies and a proven track record, I have consistently demonstrated expertise in Reverse Mortgages. My commitment to staying informed of the latest developments ensures that I continue to provide this service to our customers.
Connect with me on LinkedIn