Can a reverse mortgage appraisal be used by another lender?
2 comments
Can a reverse mortgage appraisal be used by another lender?
The answer to this used to be ?Not only can it be used by another lender as well, but it must be used by all lenders on FHA loans until the appraisal has expired?. However, HUD has issued some strange guidance and rules in recent times in conjunction with the real estate appraisal industry.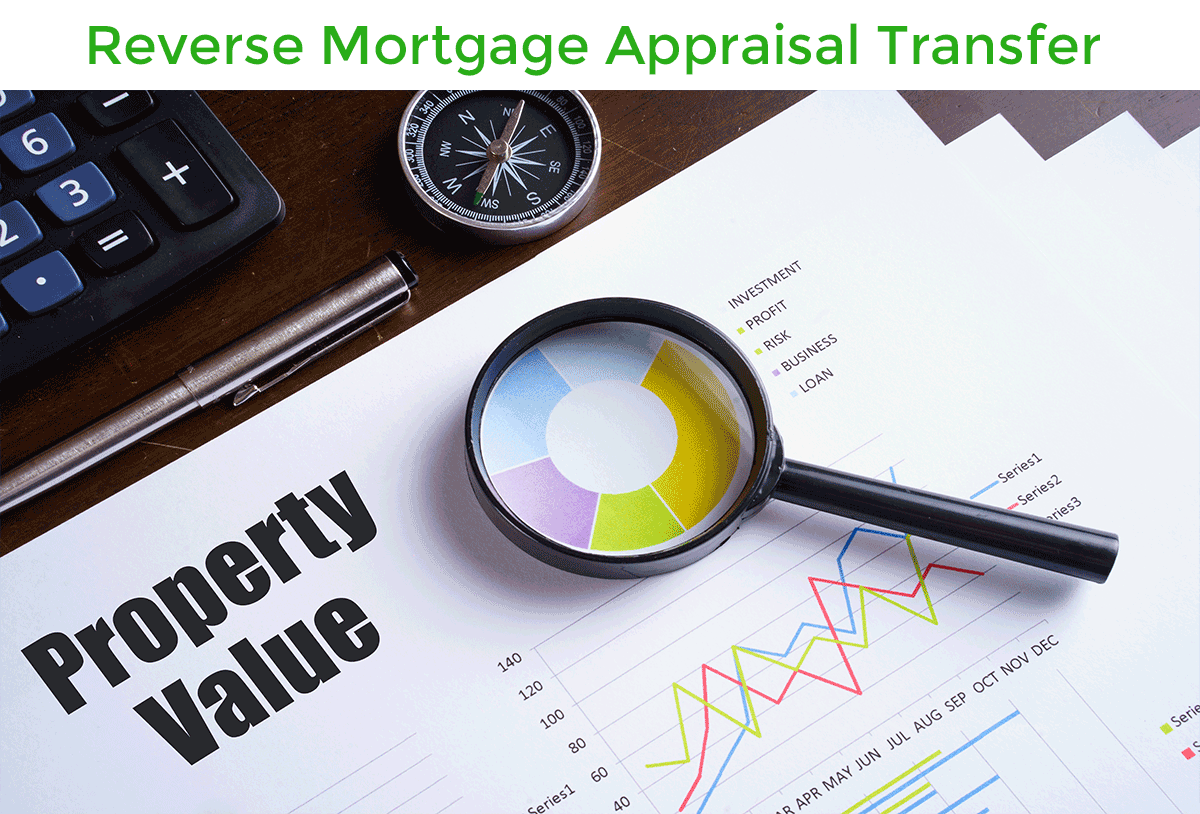 So, here is the new answer: HUD assigns a Case Number at the lender?s request and the lender must order an appraisal from an FHA/HUD approved appraiser. Under HUD?s most recent rules, that appraisal is now sent to HUD before it even goes to the lender for review.
HUD can, at its own discretion, require a new appraisal if they are not happy with the quality of the work or has concerns with the property. If HUD requires a second appraisal, the lender must obtain a new appraisal BEFORE they can transmit an approval to the borrower.
If the borrower later moves the loan to a new lender, that appraisal or the lower of the two appraisals must still be used, ?sort of?.
Here is the strangest part of the new procedures and why I say sort of. If a borrower wants to move a loan after an appraisal has been completed (finds out that the lender cannot close the loan, finds that another lender has much better rates or fees or whatever reason the borrower wants to move that loan request), under HUD rules, the borrower must use the appraisal that was already performed on the property.
HUD made this ruling years ago to prevent borrowers from getting an appraisal then cancelling with one lender and going to another lender to ?appraisal shop? for a higher value. But now, if the new lender discovers errors on the existing appraisal, appraisers are free to decline to correct the mistakes on the report (that you the borrower paid for) and HUD will not accept the deficient appraisal.
The HUD manual specifically states now that in this case the subsequent lender must now get a new appraisal and that would be the 2nd (or even 3rd if HUD required a second appraisal initially) appraisal on the property.
But wait, that?s not the end of it.
If the new appraisal (that must also go through HUD inspection) is rejected when it goes to HUD for review, they can require yet another (3rd or 4th) appraisal!! HUD may not have considered the possible impact of the decisions on borrowers when they implemented these last changes as it relates to Case/Appraisal Transfers to new lenders because we can?t believe that they would knowingly place this burden on borrowers.
The one thing we have noticed is that Appraisal Management Companies (AMC) owned by lenders are the ones least likely to work with borrowers and new lenders if a borrower later moves their loan.
Appraisals Must Be Sent to HUD in Advance
Appraisers and AMC?s can work with new lenders but are not required to do so by the terms of Uniform Standards of Professional Appraisal Practice or by HUD. Lenders now require appraisals to be sent in advance so we can review them before accepting a case transfer from a lender-owned AMC and then we advise borrowers of their possible issues.
I would also advise you that before you assume that any lender can take the appraisal, you should probably send a copy of the appraisal to the new lender and let them review it in advance. If there are issues with the appraisal and the old appraiser/AMC will not work with the new lender, it can be a very frustrating experience leading to more delays and costs.
I am not an attorney and there may be perfectly legitimate reasons why appraisers are not required to correct errors on reports transferred to new lenders. I must believe that since the consumer pays for the appraisal, they are the ?customer? though and not the lenders. If that is the case, I can?t see how borrowers can be made to pay for new appraisals because appraisers refuse to correct errors or supply missing HUD required documentation.
I believe they should stand behind their work, no matter which lender ultimately closes the loan. Perhaps it will be challenged in a court case some day or a new ruling will come out that will change this but for now, borrowers are not well-protected on appraisal portability and you need to be sure you can move your appraisal before assuming the new lender can accept it.
Summary
When researching a reverse mortgage, it?s important to speak to your family and trusted financial advisor to weight both the pros and cons. Learn more about how a HECM loan might be right for you by contacting one of our top reverse mortgage lenders or check your eligibility with our free reverse mortgage calculator.