Should You Take a Reverse Mortgage if Your Home is Paid Off?
no comments
If your mortgage is paid off, you are in a great position from the standpoint that you have no mortgage payments. But what if you still need more money every month to live on or just to be able to do the things you want to do? And taking out a Home Equity Line of Credit (HELOC) or other conventional type loan is not a viable option with the payments required?
Benefits of a Reverse Mortgage Line of Credit
The reverse mortgage will give you access to the equity in your home and while you can choose to make a payment if you want to, there is no payment required as long as you live in the home and keep your taxes and insurance current so that would be entirely your choice. This also works well for people who have irregular income and may not qualify for traditional financing but can make payments, just not every 1st of every month.
This benefits many homeowners 62 and over who just need a little more income, want to travel, would like to relocate to another home that better suits their needs but don't want to use all the proceeds from the sale of their home for the next property (you can use the loan to purchase as well), or have medical or family needs that require more money than they have available to them.
The way that it can be averse to your goals is that if you use the equity in your home, there will be less for you to pass to your heirs upon your death. If your goal is to leave the absolute largest asset to your family, any loan that required your estate to repay the principal when the property is later sold would leave a smaller asset to your heirs.
And if you choose a reverse mortgage where you make no payments on the loan while you live in the property, the interest that accrues and that you would be paying monthly on a regular loan would all come due after you permanently left the home. So, it would give you more money to use while you were living in the home but would leave a smaller asset to your estate after you passed.
There is also the case that every journalist likes to publish about borrowers who spend all their reverse mortgage proceeds, they live in the property for 20 years and they use their equity by not making any payments, they do not pay their taxes and insurance and run the risk of losing their home.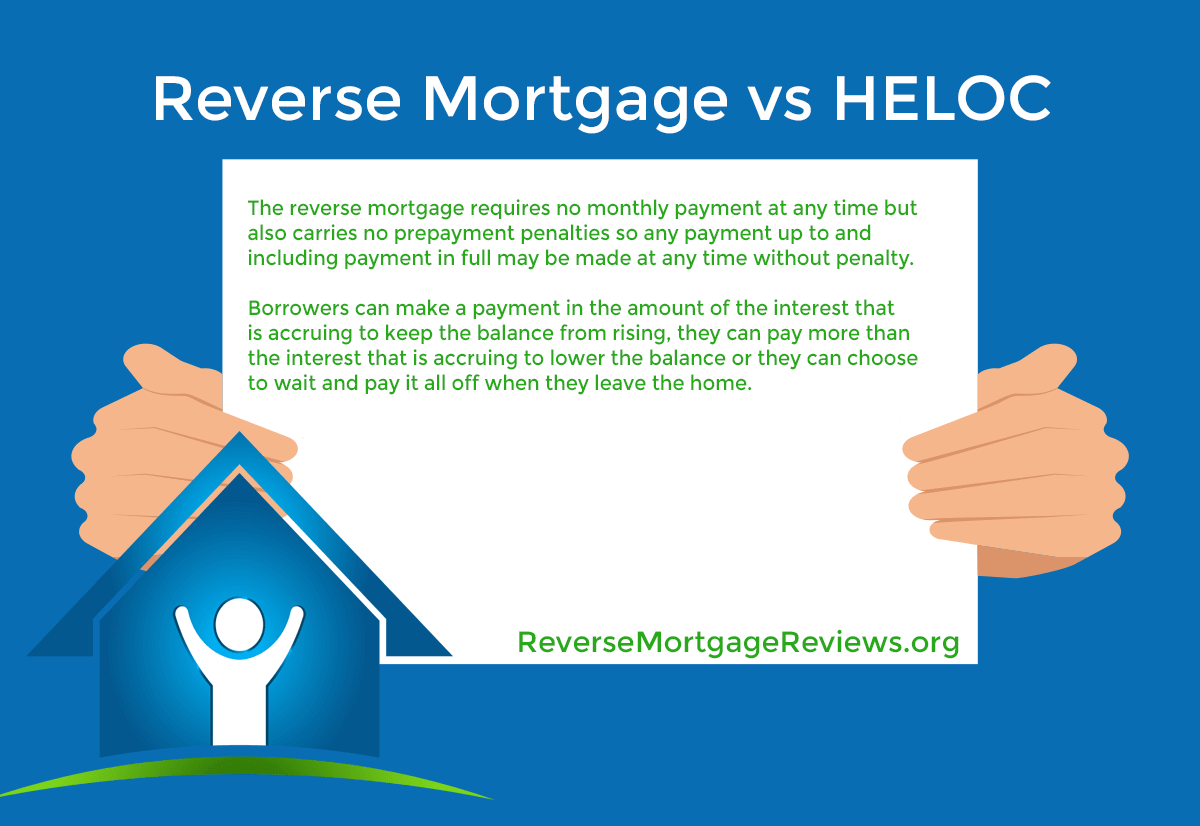 Consider Alternatives Such as Downsizing
You must be sure that you can comfortably maintain your home with the loan and if not, this and any loan is wrong for you. You should consider a downsize or move before you begin to deplete the equity in your home if the conclusion would be your move later anyway after your equity is gone.
The loan works well when it allows borrowers the freedom to live in their homes worry-free for life, it is not the right loan if you are still scraping to get by even after the loan has closed. It is all about your needs and goals. If you do not need the loan now and believe you will never need the loan in the future, I would not advise that you get one.
The line of credit grows on the unused portion over time (not interest you earn but a larger line available to you to borrow). And unlike a HELOC offered by your bank, the loan does not have a draw period with payments of interest only of 10 years when you then go into a repayment period, often seeing your payments double or even triple if interest rates increase.
The bank can also cut or close a HELOC line at any time.
The reverse mortgage is insured by HUD/FHA and once closed, will always be available to you under the terms at which the loan closed. But again, if you are set and do not feel that you could ever need the funds, it might be a loan that you decide not to pursue.
Summary
When researching a reverse mortgage, it's important to speak to your family and trusted financial advisor to weigh both the pros and cons. Learn more about how a HECM loan might be right for you by contacting one of our top reverse mortgage lenders, or check your eligibility with our free reverse mortgage calculator.