New York Governor Signs 2020 Reverse Mortgage Regulations
no comments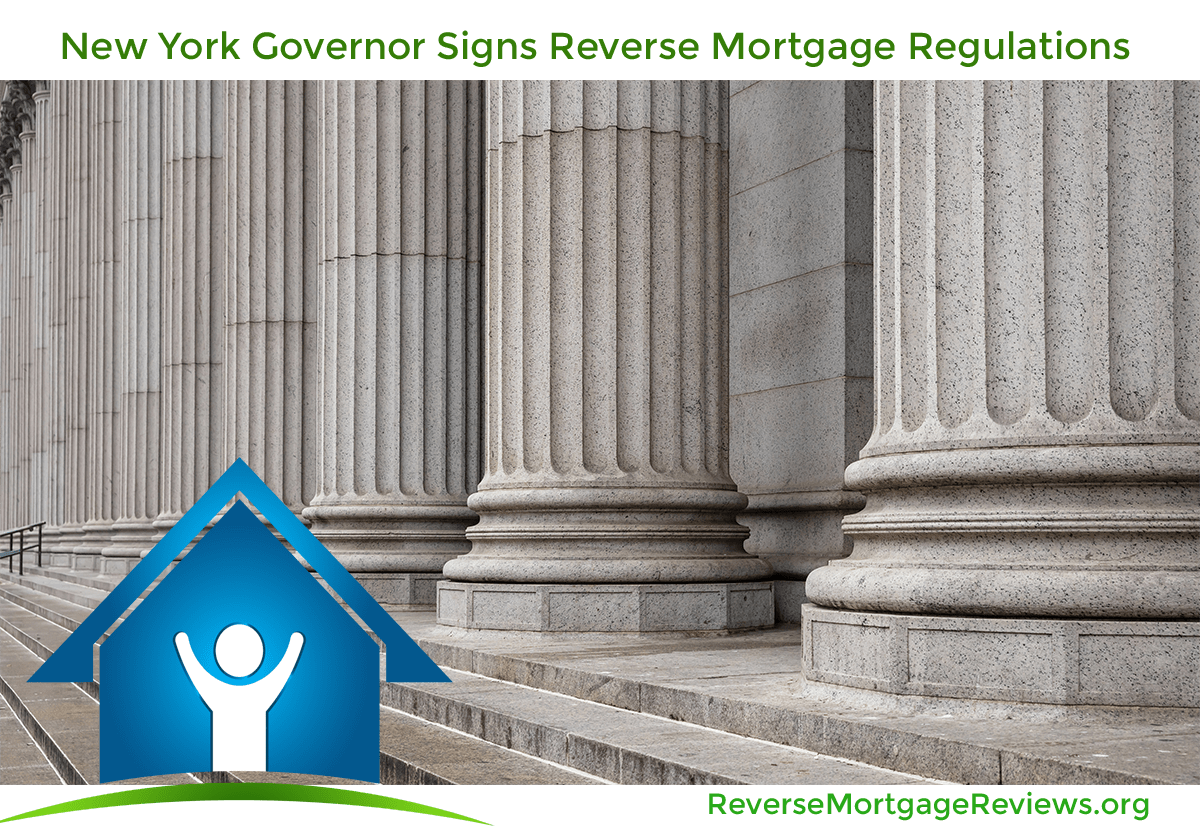 Update: New York Governor Vetoes Co-Op Legislation
New York Governor Andrew Cuomo vetoed legislation (Senate Bill 3686-B) last week that would have permitted reverse mortgages on cooperative housing.
While FHA does not permit Home Equity Conversion Mortgages on co-ops, NRMLA worked with state lawmakers and other stakeholders earlier this year to craft a bill that could have offered a way for co-op owners to use proprietary reverse mortgages for their retirement needs.
In a statement announcing the veto, Governor Cuomo said, ?While the goal of the legislation is laudable, and it remains crucial that we find ways to support the needs of senior citizens, this bill does pose some concerns.? Despite the consumer protections that were added to the bill, all of them supported by NRMLA, ?borrowers will still be exposed to unnecessary risk that could lead to foreclosure,? said Governor Cuomo. ?Unfortunately, I am constrained to veto this bill.?
NRMLA President Steve Irwin said, ?We are working to determine why the governor felt that foreclosure risks were too great, despite all the consumer protection language we managed to get incorporated into the bill.?


New York Governor Signs Bill Regulations HECMs for 2020
On December 6, 2019, New York Governor Andrew Cuomo signed into law a bill, Assembly Bill 5626 (AB 5626), which, among other things, regulates reverse mortgages issued under FHA?s HECM program. AB 5626 also appears to require lenders offering reverse mortgages in New York to obtain approval from the Superintendent of the New York Department of Financial Services (Superintendent) in order to make HECMs in New York. The bill will take effect on March 5, 2020, and the Superintendent must amend, add and/or repeal any rules and regulations necessary to implement the bill?s provisions by June 3, 2020.
In addition, AB 5626 provides that an authorized lender, or any other party or entity, is prohibited from engaging in any unfair or deceptive practices in connection with the marketing or offering of reverse mortgage loans and must not: (i) use the words ?government insured? or other similar language representing that reverse mortgage loans are insured, supported, and sponsored by any governmental entity in any commercial, mailing, advertisement or writing relating thereto; (ii) use the words ?public service announcement? in any commercial, mailing, advertisement or writing relating thereto; or (iii) represent that any such loan is other than a commercial product.
Senate Banking Committee Confirms Montgomery Nomination
By a vote of 20 to 5, the Senate Banking Committee this week approved the nomination of Brian Montgomery to be the next Deputy HUD Secretary.
In addition to serving as FHA Commissioner, Montgomery has served as Acting Deputy HUD Secretary following the departure of former deputy Pam Patenaude last December. Commissioner Montgomery?s nomination now goes to the full Senate for a vote.
If confirmed, Montgomery will officially manage the day-to-day operations of HUD and advise and assist Secretary Ben Carson in leading the Department?s nearly 8,000 employees.



Scams and Older Consumers: Looking at the Data
(Editor?s note: The following scam alert was issued as a blog post by Federal Trade Commission attorney Lesley Fair in October and republished by the Consumer Financial Protection Bureau last week.)
The FTC recently sent a report to Congress called Protecting Older Consumers 2018-2019. The report suggests steps to take to help protect older consumers from fraud. But the evidence also shows a thing or two everyone else can learn from them. Check out the sometimes surprising findings in this year?s report.
Older adults were the least likely of any age group to report losing money to scams. The overwhelming majority of fraud reports filed with the FTC?s Consumer Sentinel Network by people 60+ didn?t indicate any monetary loss. What?s more, consumers in that age group spotted fraud and reported it before losing any money at nearly twice the rate of people between 20 and 59.
What that tells us. Even if they were able to spot scams before losing money, older consumers have heeded the law enforcement call to report fraud. Consumers of all ages can follow their example by reporting their scam stories at ftc.gov/complaint.
But when older consumers experience consumer fraud, their reported financial losses were greater than what younger consumers reported. Compared to 2017 numbers, reported median losses among consumers 60 and over increased, and the increase was particularly large for people 80+.
Read more at https://www.consumer.ftc.gov/blog/2019/10/scams-and-older-consumers-looking-data